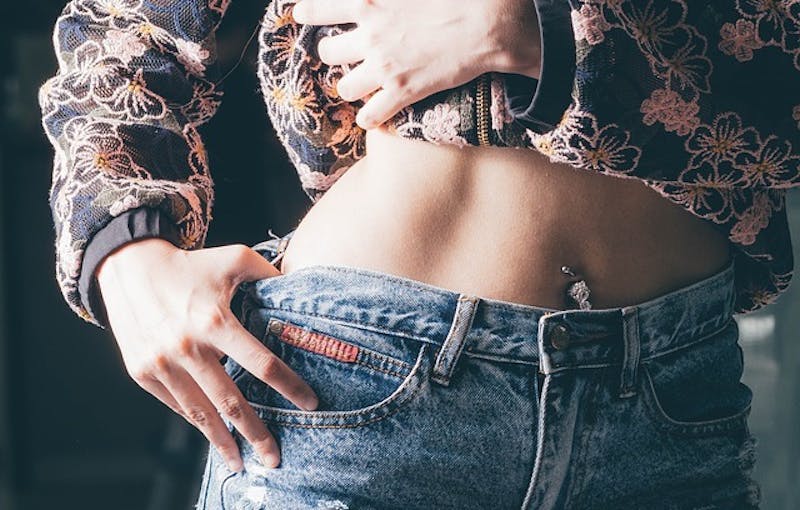 So…Lets talk about areas of excess skin and trapped fat.
Do you have any? Would you like to get rid of it?
Excess skin from rapid weight loss, having babies, or whatever, is a real deal. Areas on your body that you cannot get to go away no matter how much you exercise and diet…these are real issues. These are areas that you have to carry around with you 24/7. You think about it all the time. No matter how much you tell yourself not to worry about them, you still do.
Every time you get dressed, move, sit down, bend over, raise your arms, exercise…there it is! You aren't being selfish, vain or giving up on trying to improve yourself with just diet and exercise by considering addressing these medically. These are areas that you would like to get rid of but can't. No amount of exercise, weight lifting, or lotion is going to make it go away. So, are you ready to consider addressing these frustrating areas? Do you want to talk about it? Let me ask you some questions first.
Do you want major surgery?
Can you be down for at least 2 weeks?
Are you okay with a potentially large scar?
NO?
Great! I have good news! There is an option besides major cosmetic surgery. There is an option that doesn't leave major scars. There is an option where there is minimal down time. It's called BodyTite. If you don't want a major surgery, down time or a large scar…BodyTite is for YOU!
BodyTite is a minimally invasive in office procedure that, along with a little liposuction, can get rid of areas of trapped fat AND shrink the skin at the same time! Yes! It is true!! BodyTite uses radio frequency as a way to shrink skin and melt fat. Yes, it sounds too good to be true, but it works! We have seen it with our own eyes.
Dr. Roller has gotten so efficient in it that he is now a national trainer for the procedure. It truly is an art form, and if any of you already know Dr. Roller, you know he's going to be the best at it. That's just how he rolls. The beauty of BodyTite is that you have minimal down time and no large scars. It is done in the office under local anesthesia. The cost is so much more approachable than traditional cosmetic surgery. This medical technology is AMAZING!
So, first things first. Come in for a BodyTite consult with Dr. Roller. He will evaluate your problem areas. He will be very honest with you. Is BodyTite right for you? Will it give you the results that you want? Dr. Roller will help you decide all of that. Then, just set up to have it done. It's that easy.
You are worth it.
It's okay to want to feel your best. It's okay to want free your mind of constantly thinking about an issue on your body. You are the one carrying it around with you every day. Take care of you! Then never let up on your journey of health.