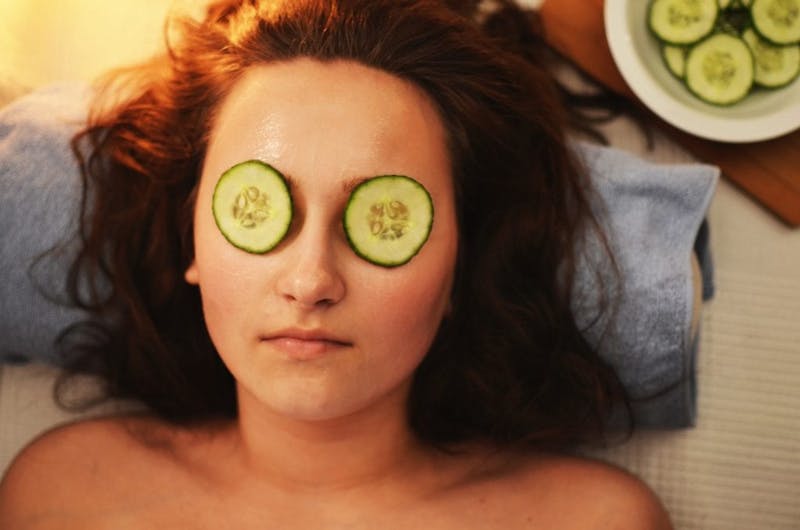 Dermaplaning is quite the trend right now, but what it is? Here are 10 things you should know before considering the treatment for yourself. Dermaplaning is an effective manual exfoliating treatment to remove the top layer of dead skin cells thus promoting cell turnover and overall skin health, coincidentally this also removes the "peach fuzz" we all have.
"Procedure" is a scary term.
Dermaplaning for all intensive purposes is referred to as a procedure, but don't let that term fool you, it is non-invasive and isn't painful at all!
Ensure Safety
This is considered a type of "procedure" and although it is non-invasive, it does involve a scalpel which is a medical tool. Due to the nature of the procedure, we highly encourage you to verify you are visiting a doctor and/or licensed esthetician to get the job done right.
Justifying the cost
Since it is administered by a professional and requires training and special tools, it is more expensive. On the bright side, you will see and feel results instantly, therefore justifying the price.
DO NOT try at home
This is NOT shaving your face. It is removing the top layer of skin and the fuzz. Shaving does not exfoliate the skin nor pull the hair from the root, instead shaving cuts the hair. The hair that is dermaplaned is usually too fine to be picked up by a razor anyway and will most likely just cause you to have razor burn.
Hair will grow back, but not the same.
As we just mentioned this is finer hair than the other hair on your body and requires different maintenance than say your eyebrows or your upper lip. It may feel different when it's growing back because you've never had it done, but it will come back with the same texture and at the same rate as before.
It's for everyone.
Dermaplaning is for every skin type, especially those with sun damage, fine lines, dry skin and dullness. Patients or participants with severe acne though will have to return when it goes away due to the sharp scalpel used.
Add it to a facial!
Dermaplaning makes a great add-on to a facial because it helps the products used after reach a much deeper level of the skin, thus promoting the treatments healing benefits.
Makeup becomes a dream.
Now that your skin is as smooth as a baby's bum…imagine how smooth your foundation with glide on. Trust me, it's a game changer.
Don't forget SPF!
Sunscreen is important every day, but especially after this. With a new skin layer front and center, SPF is even more important. Your skin will be more sensitive and this step definitely would need to be a priority in your routine.
Downtime?
There is no "recovery time" for dermaplaning, you're ready to take on the world right after!
Lasting Results
Dermaplaning lasts about four weeks, so if you get addicted to your beautiful skin, it will become a month-to-month commitment!
Still on the fence about this treatment? Consider this: Dermaplaning could be the key to you getting that healthy glow-from-within look you might be craving. Dermaplaning is for the skin as clarifying shampoos are to hair. The buildup of dead skin and those microscopic hairs on your face may be causing a dull, flaky or clogged appearance. If you are interested in hearing more about this process, Radiance by Roller is happy to help.