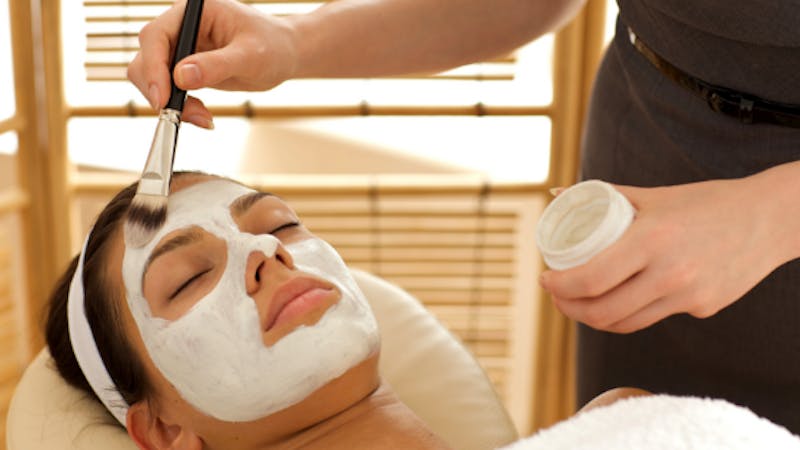 A chemical peel is a very effective method for improving the overall look of the skin on the face. While it can't treat deeper tissue issues, it can do a lot for surface problems, leaving the skin looking younger, smoother, and refreshed. Chemical peels can be applied in varying depths (light, medium, deep) depending on the effect you'd like to achieve. The deeper the peel, the longer the recovery time will be.
Light Peels
Light chemical peels only target the outer layer of the epidermis (skin). It's very effective at ridding the face of acne, uneven tone, dryness, and very fine wrinkles. Light peels have the fastest recovery time and can be done frequently depending on what your goal is. They can even be applied as often as every couple of weeks.
Medium Peels
Chemical peels that are medium in depth will accomplish the same results as a light peel and then some. Medium peels target the upper part of the dermis (the middle layer of skin, under the outer layer). This level will treat wrinkles, acne scars, and discoloration. Medium peels can be repeated as often as every few months.
Deep Peels
The most intensive treatment available, this deep peel penetrates the middle and lower parts of the dermis, targeting deep wrinkles, scars, or precancerous growths. Deep chemical peels are a one-shot deal. They cannot be repeated.
Choosing The Level That's Right For You
To figure out what level of peel is the best fit for you, discuss your goals with a skincare professional. There are side effects with each option. With light peels, your skin may be red, dry, and irritated for a few days. With medium peels, you may experience more discomfort, swelling, and redness that may last much longer. Your skin may also crust over temporarily as it heals. With deep peels, painkillers are needed, redness last for months, and you won't be able to use cosmetics for about two weeks.
Schedule your chemical peel with us today.