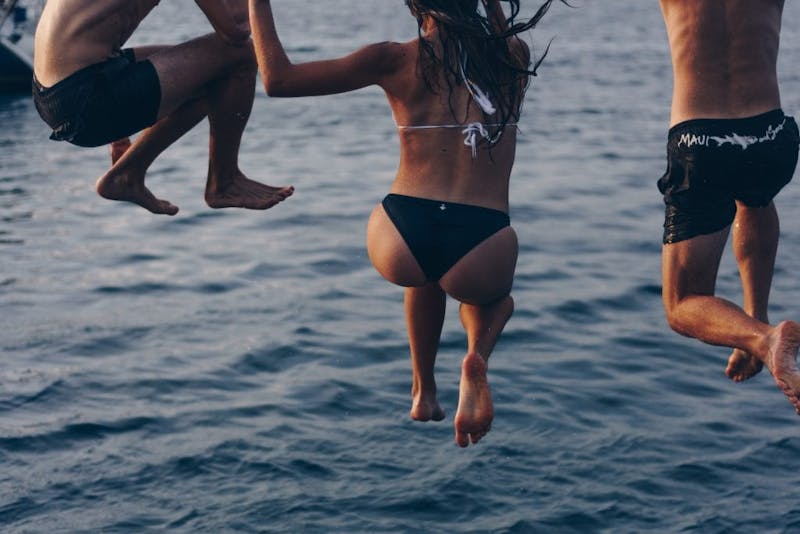 With summer fast approaching, it's time to start thinking about getting rid of that stubborn leg and body hair. Instead of shaving or using harsh chemical treatments just to have to do it all again the next week, why not try a long-lasting laser hair treatment from the team at Radiance by Roller? If you're tired of constant hair growth with no end in sight, it may be time to consider DiolazeXL treatments.
If you're new to laser hair removal treatments, DiolazeXL is the perfect place to start. The team at Radiance by Roller is here to help you understand the ins and outs of DiolazeXL and create a custom treatment plan for your specific hair removal goals. Here's everything you need to know about the revolutionary DiolazeXL treatment.
How Does DiolazeXL Work?
DiolazeXL is a state of the art laser hair removal system that truly outperforms the competition. By focusing on refining laser hair removal technology and combining both speed and effectiveness, DiolazeXL can significantly cut down on the time it takes to remove your excess body hair.
The treatments can be completed in multiple pulse modes, including single pulse, one or two pulses per second, or a glide mode that maximizes surface area for efficient hair removal. The 810 nm near-infrared wavelength is ideal for removing even the most stubborn hair, meaning you can spend less time worrying about excess hair and more time having lots of summertime fun.
Is DiolazeXL Right for Me?
Many laser hair removal treatments are not meant for those with sensitive skin. DiolazeXL uses a wavelength that is gentle on almost every skin type. This gives patients the opportunity to get laser hair removal treatments that may not have been able to before. DiolazeXL combines both power and precision to create a world-class laser hair removal treatment.
Before you start your laser hair removal treatment, we'll work with you one on one to determine if DiolazeXL is right for you. After an initial consultation, we'll create a custom treatment plan that cuts down on treatment time and maximizes results. Whether you're looking for a full-body treatment or you need help with a targeted area, the team at Radiance by Roller can help.
Is DiolazeXL Treatment Painful?
DiolazeXL has unique cooling technology built right into the laser tool, meaning the treatment is virtually painless. Low-end laser hair removal services can be quite painful, but when you choose DiolazeXL from the team at Radiance by Roller, you're going to get a painless, consistent experience every time. Not only are the treatments virtually pain-free, but you'll also be able to complete your laser hair removal much faster than with other laser hair removal products.
Radiance by Roller
At Radiance by Roller, we're here to partner with you in your laser hair removal journey. Whether you're new to laser hair removal or you're looking to change things up from your existing laser hair removal treatment, our experienced team can help.
For the highest-quality laser hair removal services in northwest Arkansas, contact the team at Radiance by Roller today.