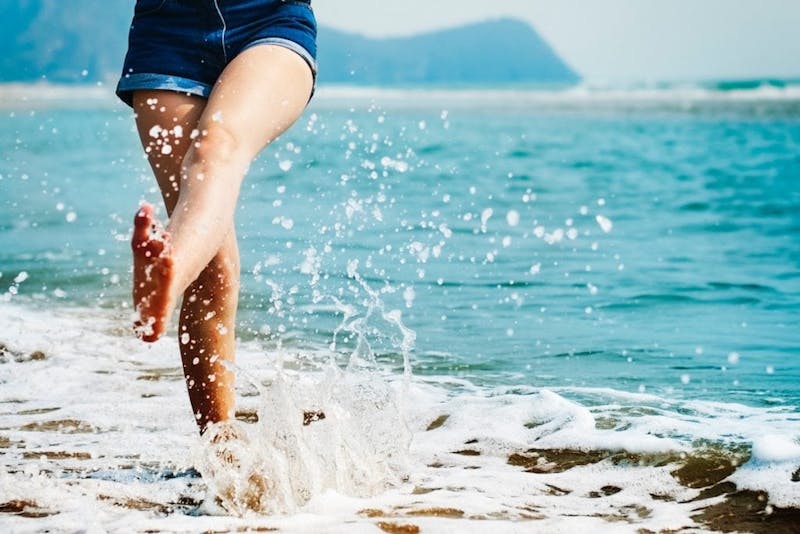 [et_pb_section bb_built="1″][et_pb_row][et_pb_column type="4_4″][et_pb_text _builder_version="3.11.1″]
Affecting up to 9 in 10 women, cellulite might be one of the world's most common physiological conditions. A common misconception about cellulite is that it's a side effect of weight gain, but this isn't so. It's a condition that affects women of all body types. And understandably, it's one of the top things women would like to change about their bodies if they could.
This desire to better control cellulite has led to many technological innovations in recent years, some more effective than others. So let's review what's out there and examine what we know so far.
What is cellulite? And what can be done about it?
Cellulite is caused by a shortening of fibrous tissue cords in the skin. This tightening pushes fatty tissues up to the surface of the skin leading to a dimpling effect. Cellulite tends to appear after a woman has finished puberty, with evidence showing it becomes more common with age. New technological advances are perpetually coming to market to treat cellulite. And with each new advancement, we gain a better understanding of how to better treat it.
Finding the cellulite treatment that's perfect for you
There is a myriad of choices available if you're interested in minimizing the appearance of cellulite, some of your treatment options include:
Radiance offers Plus, BodyTite, BodyFX & MiniFX – Minimally & non-invasive procedures
Before you decide what's right for you, do your research and give the matter some serious consideration. Make sure that you consult with the medical professionals who would be performing your treatments before making any definite decision.
Why? Because differing body types, underlying skin conditions, and the amount of cellulite involved all factor into finding the best solution for you.
Let's examine some of the more popular treatments available today…
Radiance offers a range of non-invasive cellulite treatments without the need for incisions, while delivering long-lasting, beautiful results.
Radiance cellulite treatment options shown below, work to reduce the appearance of cellulite and skin dimples, as well as slow elasticity loss in love handles, thighs, hips, abdomen and other areas of the body requiring fat reduction.
The BodyTite minimally-invasive treatment uses RFAL (Radio-Frequency Assisted Lipolysis) and provides internal/external lipolysis (breakdown of fats and lipids by hydrolysis), delivering the same type of results previously only achieved by undergoing more extensive surgical treatments.
Using BodyTite allows your doctor to detach the fibrous bands that surround cellulite, releasing the anchors that cause the pinching and puckering appearance of cellulite.
The BodyFX and Plus were created around the success of the Acquire, Control and Extend technology (A.C.E.). This method targets fat deep within the skin which provides consistent outcomes, with no areas under or over-treated.
BodyFX is a non-invasive body contouring and cellulite treatment. It lets you discover a superior solution to improve the appearance of cellulite, reduce dimpled skin, loss of elasticity on the abdomen, love handles, hips, thighs and other areas that require fat reduction. This is the first and only non-invasive body contouring technology proven in peer-reviewed and published human studies to both permanently kill adipose tissue and contract the skin.
FDA-cleared for improving cellulite, BodyFX is a "lunch time" procedure that helps give you smoother-looking skin with zero downtime. There are over 7 peer-reviewed clinical publications backing it up, making BodyFX well-reviewed by a variety of physicians across the country.
In addition, many people combine BodyFX with Plus for its added skin contraction benefits.
---
[/et_pb_text][et_pb_post_nav _builder_version="3.11.1″ in_same_term="off" title_font="|700|||||||" title_text_color="#ba4e8d" saved_tabs="all" /][/et_pb_column][/et_pb_row][/et_pb_section]