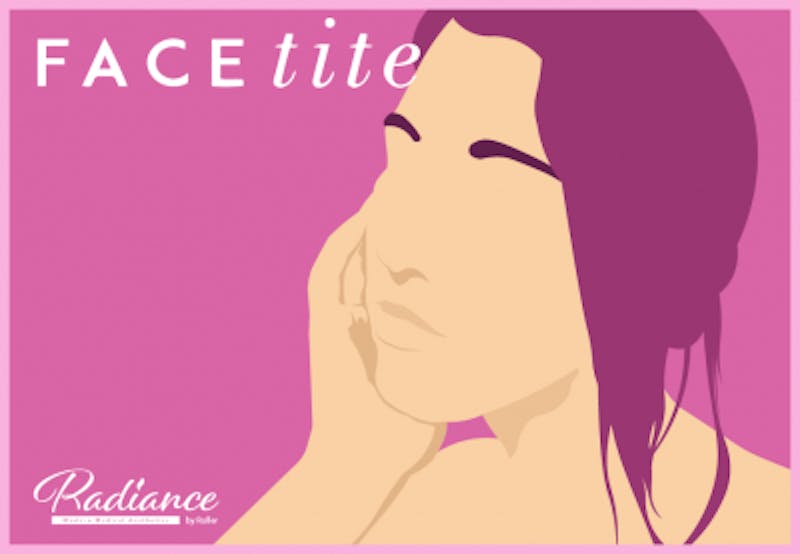 Introducing FaceTite
Loose skin and stubborn fat on the lower face and neck is something many of us hope to avoid. Whether it's from aging, weight loss, or plain genetics, it happens. There is great hesitation when it comes to facelift procedures given potential trauma, long downtime, scarring, and high costs. Well, the good news is…
FaceTite is now an option!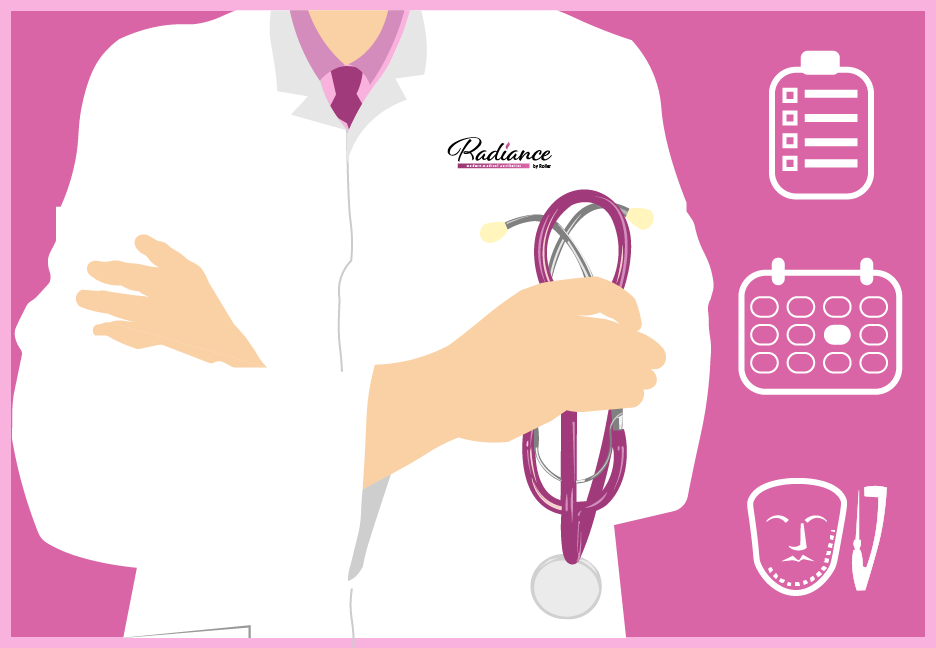 Here's what you need to know about FaceTite: it is a revolutionary, skin-tightening solution that can be done in the office without general anesthesia. Radiance by Roller is proud to say that we are the first to bring this amazing minimally invasive technology to Northwest Arkansas, allowing me to serve as the most experienced FaceTite surgeon in the area. The FaceTite procedure uses radiofrequency energy to reduce fat while also tightening the skin. This technology rejuvenates and tones the skin in just one office visit, leaving patients with surgical- like results minus stitches and scarring.
How FaceTite Works
To Start
FaceTite is a rather simple process. The first step is to come in for a consultation in the office. I will do a complete assessment of the patient's neck and face as well as listen to the patient's concerns and desired results. If a patient is a candidate for FaceTite, then a comprehensive plan is developed for them and a procedure is scheduled.
Once a procedure is on the calendar, the patient comes into the office on that designated day and pre-procedure photos are taken. Next, we make sure the patient is positioned comfortably on the procedure table. The face and neck will be prepped with operative soap and then sterile towels will be placed around the neck and face area. There is an option to use Pronox, which is a combination of oxygen and nitrous oxide (a.k.a laughing gas). This helps relieve the patient of potential anxiety or uneasiness. A numbing solution is then placed into the neck tissues which is very quick, easy, and well-tolerated.
After the patient is comfortable and his or her neck and lower face are numb, the FaceTite procedure will officially begin. This is where a specialized handpiece is used to deliver the radiofrequency energy to the neck and lower face. Great care is taken to make sure energy is delivered evenly to the neck and loose skin.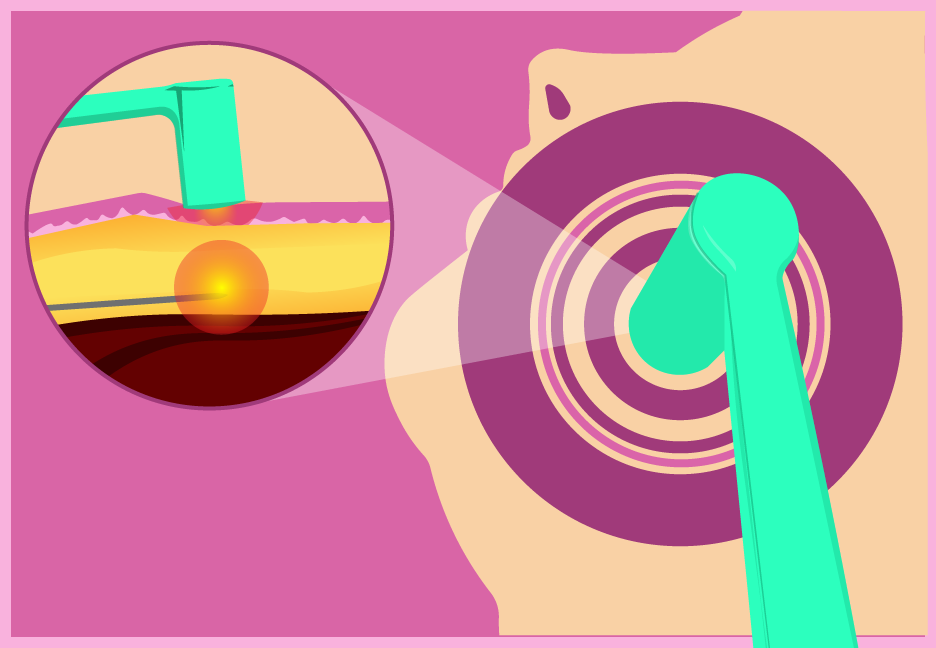 Introducing Radiofrequency Energy
The key to the procedure is radiofrequency (RF). This particular energy is what melts stubborn fat and causes the skin to begin the production of more collagen, a major structural component of the skin responsible for tightening and smoothing. RF is regulated by online measurements of skin temperature and tissue impedance. After this, I will perform gentle liposuction to the area to remove the melted and stubborn fat. This will also help sculpt the neck and jawline. During this procedure, 1-3 extremely tiny incisions are made; these are hardly noticeable, so no stitches are necessary!
The entire procedure takes about 45 minutes and is proven to tighten skin instantly. Patients will continue to see improvements for a period of 3-8 weeks as new collagen is formed.
Post-Procedure Information
A wrap will be placed under the neck area and over the head, which the patient will wear for 24 hours. After 24 hours, the wrap can be removed, and the patient may resume regular showering and cleaning routines. The patient will wear the wrap at night and while at home for the next week; this is important to shape the neck and prevent swelling. There will be some minor discomfort, although it is typically very well tolerated. Generally, patients will be able to resume all of their normal activities in 48 hours. A check-up will be scheduled after one week. Best results are generally seen 3-4 weeks after the FaceTite procedure.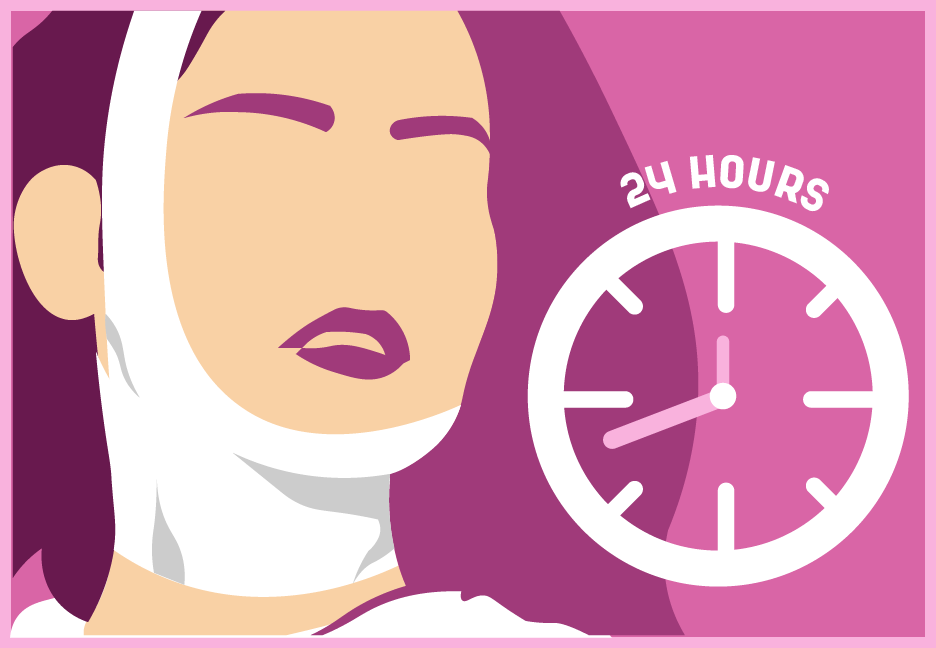 Final Things to Know About FaceTite
Ultimately, FaceTite has the distinct advantages of being minimally invasive and highly effective. If you ask the Radiance Team, virtually no scars, no general anesthesia, and no downtime is quite the trifecta! Save yourself from the additional expense, stress, loose skin, and unwanted fat by learning more about FaceTite and what it can do for you today.
I am honored to say that I have been a leader in minimally invasive surgery in NWA for the past 13 years, ensuring that patients are in the most capable hands. While our patients love having access to minimally invasive aesthetic procedures in NWA, they love their results even more!
Let's give your skin that youthful, radiant glow. Call our office today to learn more about FaceTite! We love your questions and look forward to hearing from you.